Supporting your apartment search
The housing search service of the University of Konstanz supports international researchers. "Im Gespräch" on the difficulties in finding a place to live in Konstanz – and how the Welcome Center helps international researchers in getting settled in Konstanz.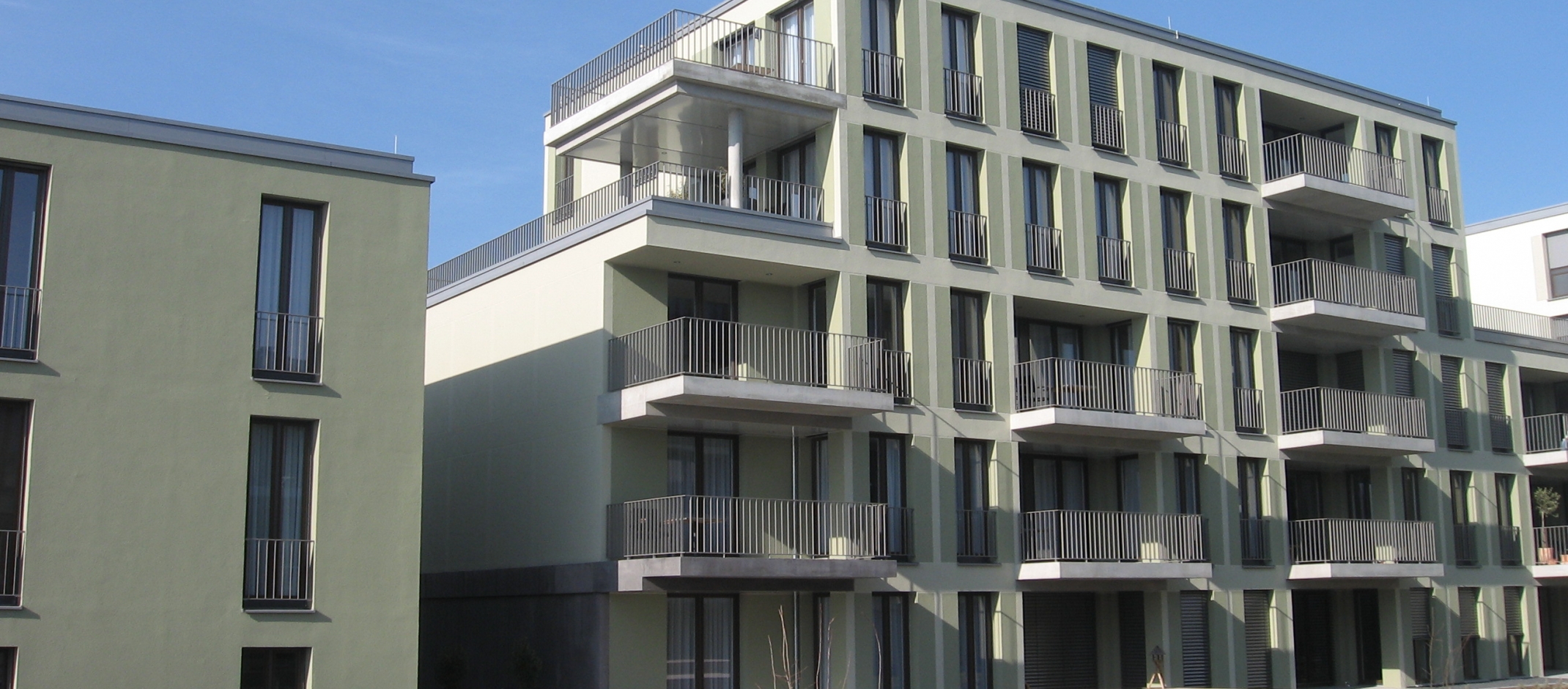 As a research-oriented institution, the University of Konstanz has a strong focus on international exchange. International researchers, however, often have difficulties in finding a place to live in or around Konstanz for their stay. "Im Gespräch" describes the current situation and reasons for this challenge – and explains how the University of Konstanz's Welcome Center supports international researchers as they arrive in Germany.
An interview with:
- Dr Song Chen, post-doctoral researcher from China, Department of Chemistry at the University of Konstanz
- Yipeng Liang, doctoral researcher from China, Department of Biology at the University of Konstanz
- Professor Nicole Dehé, Vice-rector for International Affairs and Equal Opportunities at the University of Konstanz
- Anke Hagedorn, Director of the Welcome Center at the University of Konstanz
Dr Song Chen, when you were planning your stay in Germany, the first thing you had to do was find a place to live. Would you have found a place without the help of the Welcome Center?
Dr Song Chen I think it would have been much more difficult. Although I replied to a number of rental ads via email from China, I only got very few answers. Probably the language barrier was a major problem, as most ads are written in German. So I contacted the University of Konstanz's Welcome Center and informed them about my arrival. The team there helped me find a temporary accommodation. Once I was already living in Konstanz, it became easier to find long-term accommodation.
Yipeng Liang: I had pretty much the same experience. When I came to Konstanz, the Welcome Center offered me a temporary accommodation to begin with. For my family, however, it was quite difficult to find a permanent place to live. Some landlords speak German only. I can understand that, but it makes communication really hard for me. When I searched the internet for available accommodation, the Welcome Center helped me communicate with the landlords.
How long did it take until you found this place to live?
Yipeng Liang: It took a while. Approximately three months. The landlord of our second flat luckily speaks English very well. We found the place, which is a well-equipped apartment, on the internet. The Welcome Center also supported us when we signed the rental contract.
Mr Liang, you have moved three times in the meantime. Why?
Yipeng Liang: The first place was only a temporary fix. The environment of my second accommodation was very loud, day and night, so I could not sleep well. Now I live in Dingelsdorf, on the outskirts of Konstanz – there it's nice and quiet. Maybe I can stay there for a longer time.
Song Chen: I also had to move. I arrived here in May 2017 and could stay in the first accommodation for two months. When I was looking for another place to live it was summer – a difficult time to look for accommodation. But finally I was lucky and found a flat.
What makes searching for accommodation so difficult in Konstanz?       
Professor Nicole Dehé: We are definitely at a disadvantage here in Konstanz – not only compared to other countries, but also to other German locations. On the one hand, there are not enough rental apartments, on the other hand a lot of tourists visiting the area. Some owners prefer to rent out there apartments as holiday flats to tourists because that is much more lucrative. It might also seem easier than renting to an international researcher, as usually there is no language barrier between the landlord and the tourists. Another reason is that we have Switzerland with very high income levels close by, pushing the prices in the Lake Constance region up even further.
Dr Anke Hagedorn: Finding a place to live is also very problematic for Germans.. But for our international visitors it is even more difficult.
Nicole Dehé: If we try to attract international researchers to Konstanz and they have other offers from other universities, the accommodation issue might play the decisive role in their decision. Especially as it takes so much time to find a place, even if you are already in the region.
How important is it for the University of Konstanz to attract international researchers?
Nicole Dehé: Very important. We are in a global competition for good researchers. Our research teams benefit from the expertise and other perspective that international researchers bring here. Those returning home after their stay in Konstanz then act as ambassadors for our university and grow the reputation of the University of Konstanz.
That means the University of Konstanz needs to provide accommodation for its researchers.
Nicole Dehé: Yes, definitely. If we cannot provide accommodation, our international visitors might no longer be interested in the University of Konstanz. We absolutely cannot afford that. Our international campus needs international visitors in order to flourish. The international atmosphere is an important component of our "Culture of Creativity".
Ms Hagedorn, most of the researchers contact the Welcome Center as a first step. How do you help?
Anke Hagedorn: First we determine when the researchers will arrive, how long they are going to stay and if they are coming with their family – we have already heard that it is even harder to find accommodation for a family. What we can do is provide the first accommodation for the first couple of weeks or months, depending on how long the researcher is going to stay. It might not always be the perfect solution, but at any rate it will be a place to live.
What makes apartment searching so difficult from abroad?
Anke Hagedorn: We have had the experience that landlords do not like to rent out a flat for a longer time without getting to know the tenant personally. For the researchers, too, it is much nicer to be able to view for themselves the apartment they wish to rent for a longer period.
Nicole Dehé: You have to keep in mind that the visa usually is connected to the duration of the rental contracts.
Anke Hagedorn: Another problem is the language barrier. We have a team of assistants who provide support for communicating with the landlords, who sometimes do not speak English at all. We accompany the researcher when they view the apartment and explain the rental contracts, which are in German and are very hard to understand for people from abroad. This way the Welcome Center is also an important point of contact for the landlord. Often the trust landlords put in the University is quite helpful when arranging accommodation.
You said the Welcome Center provides a first place to stay. Do you also support international guests in finding a permanent place to live?
Anke Hagedorn: What we cannot do is search for housing for every individual person.However, we help them in their search. Together with the international visitors, our team of six student assistants looks through the internet ads, writes want ads,organizes viewing appointments and visits the apartments. Our housing team in the Welcome Center checks the rental ads, talks with landlords, compiles a list and gives information to the student assistants. Throughout the entire process, our student assistants, our housing team and the persons looking for accommodation are constantly communicating with each other. We are no rental agency, but we try to help as much as we can. Usually the researchers find a good place to stay, but it is quite an effort for all of us.
One of the special features of the University of Konstanz is its guest houses.
Anke Hagedorn: The University of Konstanz runs two guest houses with 29 apartments, most of them flats for one or two persons, and only a few for families. The guest houses are very nice and are most scenically located on the river Rhine in Konstanz. Due to this great location and the general high level of rental rates, however, they sometimes are too expensive for guests from some countries. Larger flats for families really cost a lot of money, and not everyone can afford these prices. Moreover, the minimum duration of a stay is one month, the maximum is one year. So costs and duration restrict this option. Unfortunately the 29 apartments in our guest houses are far from sufficient. On average, we welcome 400 guests from all over the world per semester, currently even 450. Our housing team really spends a lot of time and effort finding available housing, but there simply is not enough out there.
Nicole Dehé: This issue is related to the fact that we are a young university. While traditional universities have had decades to build their own guest houses with sometimes several hundred apartments, we have had less time and opportunity to build such facilities.
However, so far you have managed to find a solution for every researcher.
Anke Hagedorn: That's right, no one has had to sleep under a bridge yet – our aim is to provide all of our guests a place to live. If we are contacted on very short notice, however, and visitors would like to arrive in summer when the tourist season is at its peak, it is extremely difficult to find something. Sometimes they decide to stay in a hotel, but they cannot afford to do so for a longer period of time. In the worst case we have to say: "We are really sorry, but we cannot find a place for you before September/October." If the researchers then have to postpone their stays, that will be, of course, a disadvantage for the departments as well. We once had a young mother with three children who had to move to Friedrichshafen (about 1.5 hours away). Travelling to the University of Konstanz from there and back just to work for a half day was not a good solution at all. If we say we will find a place for everyone that means that we have to fight for that. Still, we are absolutely convinced: supporting the internationalization of the University of Konstanz with our work is really important. It will pay off.
Dr Chen, Mr Liang – now you have found your places to live in Konstanz: How do you rate your quality of life here?
Yipeng Liang: We live close to Lake Constance and even have a small garden. It's nice and quiet.
Song Chen: I am very happy, my family loves to be here. I pay 540 euros rent per month. Before, I had to pay 800 euros for a flat that had 45 square meters. Now the situation is much better.
How friendly are people in Konstanz? Have you become part of the community?
Song Chen: I don't really have a lot of contact to my neighbours. At my place of work at the university it's different. I communicate a lot with my colleagues, who are very friendly. But if I go to a bank, for example, then it is quite difficult because I don't understand how the German system works. Happily, the Welcome Center supports me in these situations as well.
What do other international researchers think about their apartments in Konstanz?
Anke Hagedorn: Many are totally happy with their apartments. However, we also have cases where landlords think they can rent out apartments in bad conditions. Some ask for a lot of money although not everything works properly. Of course, you will find black sheep everywhere. But here landlords are in a very strong position and can get away with a lot, as demand is much higher than what's on offer.
Luckily there are many more white than black sheep. Do you know landlords who prefer to rent out to international researchers because they have had good experiences in the past?
Anke Hagedorn: The Welcome Center has been arranging accommodation for ten years. Over this time we have developed good relations to a number of nice landlords. They like to rent out to researchers from other countries – they are a bit like a "window to the world" for them. They call us and ask if they can house international guests again – and are very happy if we know someone looking for a place.
Dr Chen, Mr Liang, imagine you would have the opportunity to come to Konstanz again in ten years' time. Would you do it again?
Song Chen: Yes, definitely. Especially because of the excellent research work, environment and nature here.
Yipeng Liang: I completely agree.
Yipeng Linang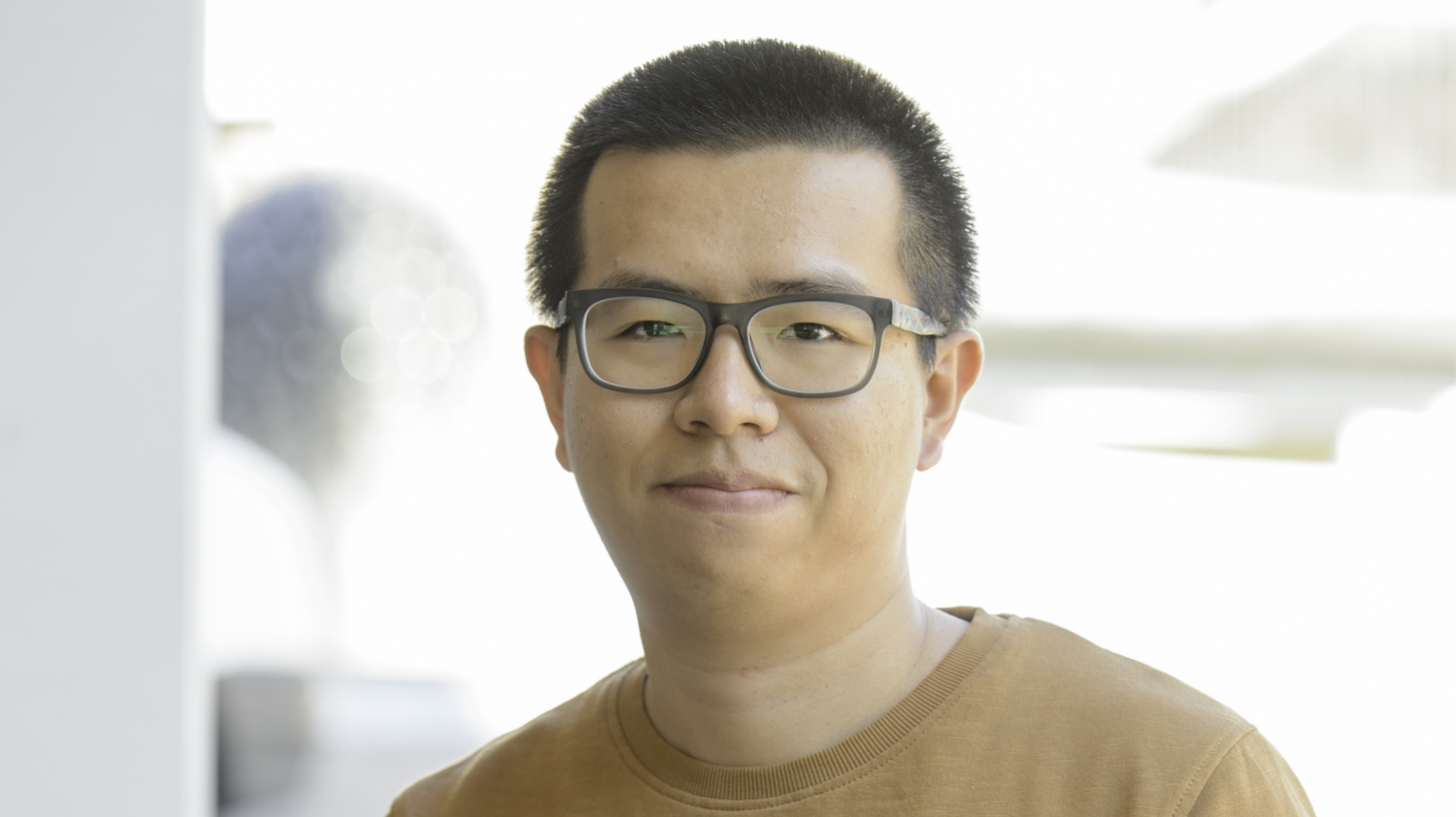 Song Chen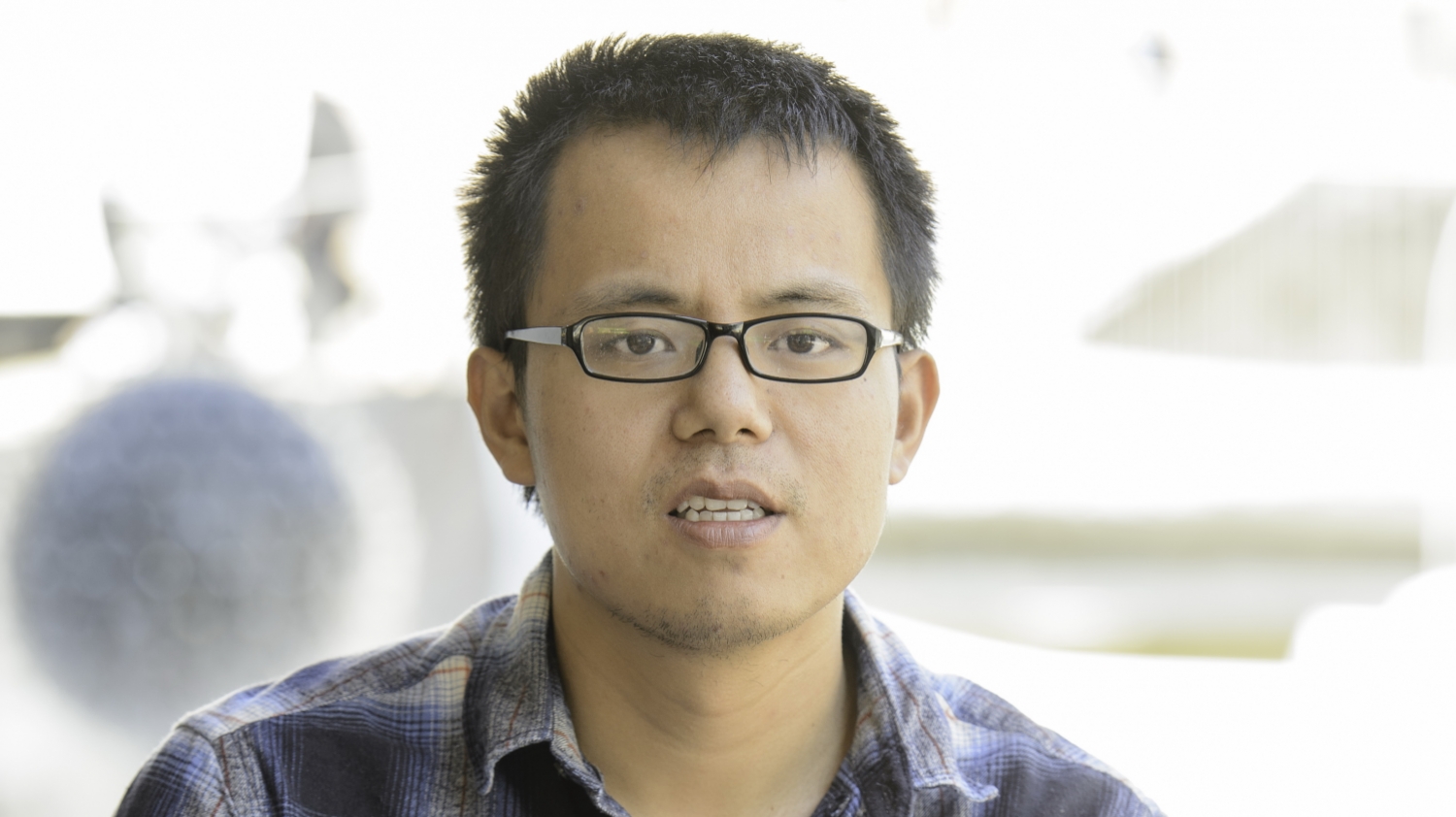 By
Dr. Jürgen Graf

- 20.09.2018