Animal snap shots: Wildlife camera project in and around Konstanz
Citizen science project investigates the secret coexistence between wild animals and humans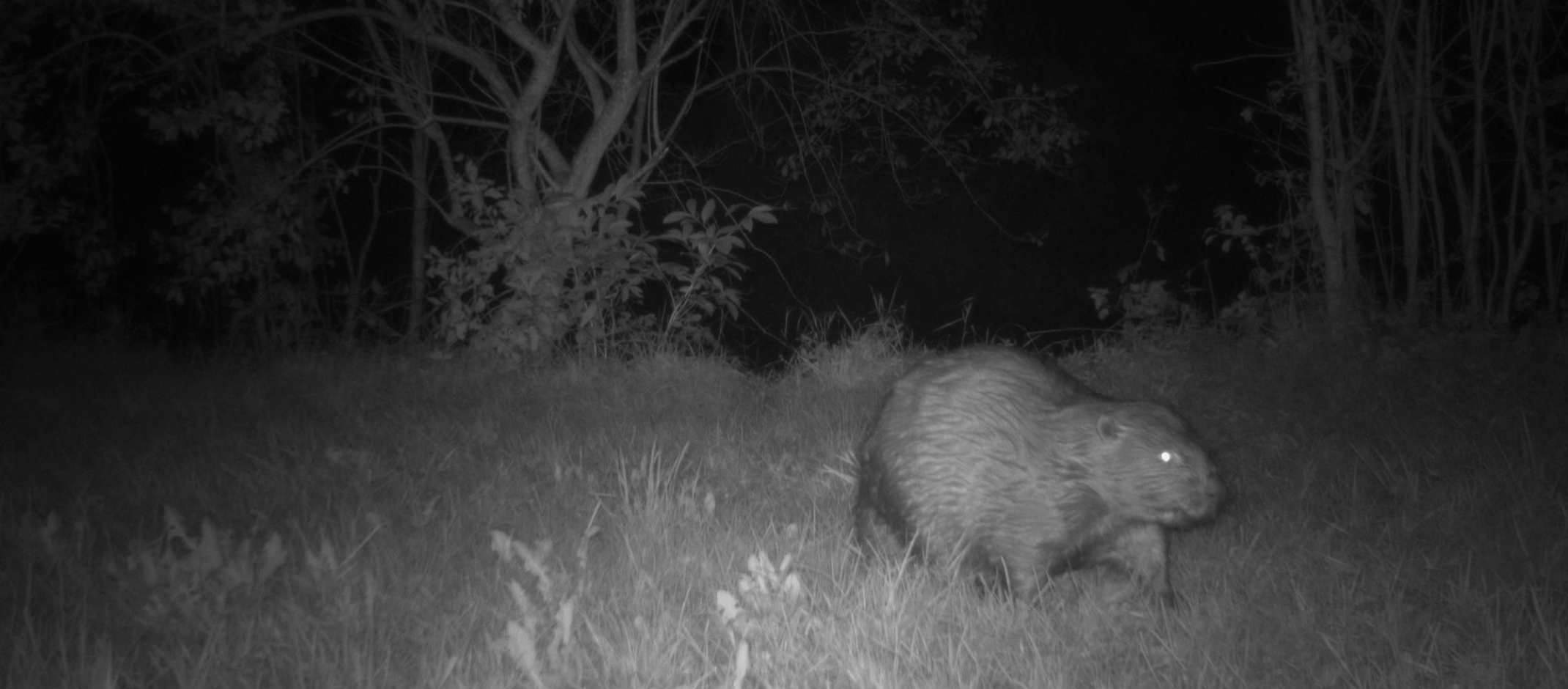 A beaver in the garden? A fox behind your house? It is usually quite a surprise to find out which wild animals explore our gardens and lawns when we are gone during the day or while we sleep at night. Researchers from the University of Konstanz and the Max Planck Institute for Ornithology in Radolfzell are now looking into this secret animal life through their wildlife camera project. To successfully carry out their research, the biologists are asking for public support:
"Help us study the animal world by allowing us to install a motion activated camera on your property."

Professor Martin Wikelski, Director of the Max Planck Institute for Ornithology in Radolfzell.
The cameras document the coexistence between wild animals and humans. They provide important information about how the animals use our living environment and how we can protect them. All those interested in participating in this scientific project and willing to install one of the self-triggering cameras on their property can contact Brigitta Keeves (Email:
tierschnappschuss@orn.mpg.de
, Phone: 07531 88-3478). The study is carried out within a radius of 100 kilometres of Konstanz.  
How the cameras work

The cameras are motion-sensitive and use infrared light for exposure – this means that they do not flash in a spectrum visible to humans. The cameras record images at knee-level, so humans will not be recognizable on the photos. In the unlikely event that a person should appear one of the photos, the system will automatically make them unrecognisable, explains project coordinator Brigitta Keeves. "As a matter of course, the participants will be the first to see all the pictures recorded on their property". The accepted images will be included in a scientific database and utilised for research purposes. Animal lovers can view a photo gallery of the "wildest animal moments" at www.tierschnappschuss.de.
"We are interested in investigating the impacts of human influence on the animal world by comparing how the animals use different environments: backyards, fields and woods."

Martin Wikelski
The photos will contribute to a better understanding of the interactions between wild animals and humans and will be used in particular to preserve and protect wild animals. At the same time, participating citizens can find out more about the secret lives of animals near their homes and learn more about wild animals in their region. The research project is also carried out in context of the
Cluster of Excellence "Centre for the Advanced Study of Collective Behaviour"
, which is being funded through the German Excellence Strategy since the beginning of 2019.
Further information and a photo gallery of the "wildest animal moments": www.tierschnappschuss.de
 
By
Dr. Jürgen Graf

- 21.03.2019