An engineer and an economist
Gökhan Ider, an international student from Turkey who is currently studying towards a master's degree in economics at the University of Konstanz, has been selected to receive the DAAD Prize 2019. It is awarded annually by the German Academic Exchange Service (DAAD) in recognition of the outstanding academic performance and civic engagement of international degree-seeking students at German universities.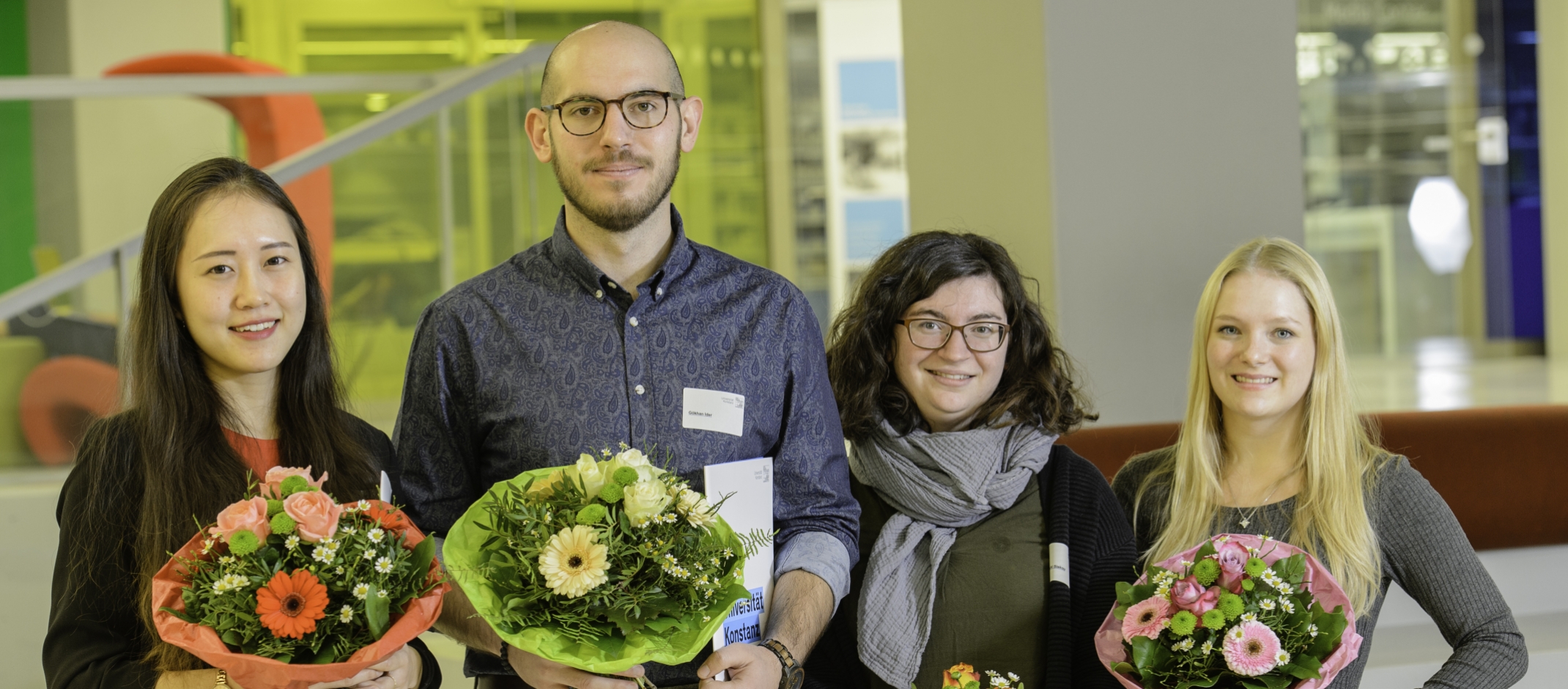 Gökhan Ider is 26 years old, outgoing and very easy to chat to. He first came to Konstanz in 2018 via University College London, where he earned a master's degree in engineering, and the Institute of Construction Materials at Technische Universität Dresden (TUD), where he worked as a research assistant specializing in self-healing concrete. Originally from Ankara, Turkey, Ider attended Bilkent Laboratory and International School from 2000-2012, achieving an almost perfect score on his International Baccalaureate. He is currently in his third semester at the Department of Economics and hopes to graduate later this year with top results and a Master of Science in Economics.
 
"Mr Ider pursues his studies in the Master's Programme Economics with great determination", says Volker Hahn, Professor for International and Monetary Macroeconomics and head of the University of Konstanz's Department of Economics. "His exam performance to date has been truly impressive". However, it is not just academic achievement that the DAAD Prize recognises. Successful candidates are also honoured for their enduring commitment to helping others.
 
Gökhan Ider has been volunteering for various organisations and charities from an early age, both in Turkey and in the UK, where he volunteered for Rotaract, Engineers without Borders and Refugee Action. In Konstanz, he is giving unpaid English lessons to fellow Turkish masters' students at the university's Department of Computer and Information Science. "This is not something I set out to do when I came here", he says, smiling. "But when I spoke to other young Turks studying at the university, it became quite clear that I could help".
 
Did he find it difficult to adjust to life in Konstanz? "Not at all", says Ider. "Compared to London Konstanz is quite small, but I enjoy having everything I need close by. Plus, Konstanz is quite international, so even my not being able to speak German that well yet hasn't been a problem".
 
To learn more about what Gökhan has been up to since moving to Konstanz, please watch the video below.
 

https://youtu.be/xLqyQiCE8nM
Gökhan Ider was presented with the DAAD Prize during the traditional New Year's reception of the alumni association of the University of Konstanz (VEUK), which took place on 7 February 2020 at the University of Konstanz. The accolade, which comes with prize money in the amount of EUR 1,000 per university, has been awarded for over ten years and recognizes the outstanding academic performance and civic engagement of international degree-seeking students at German universities.  
Dr Tullia Giersberg and Simone Müller
By
Dr Tullia Giersberg and Simone Müller

- 26.02.2020