The effectiveness of sanctions
Do international sanctions work? And what effects do they have? In order to examine these and similar questions, Konstanz political scientists Gerald Schneider and Patrick M. Weber compiled an extensive data set, which is now freely available.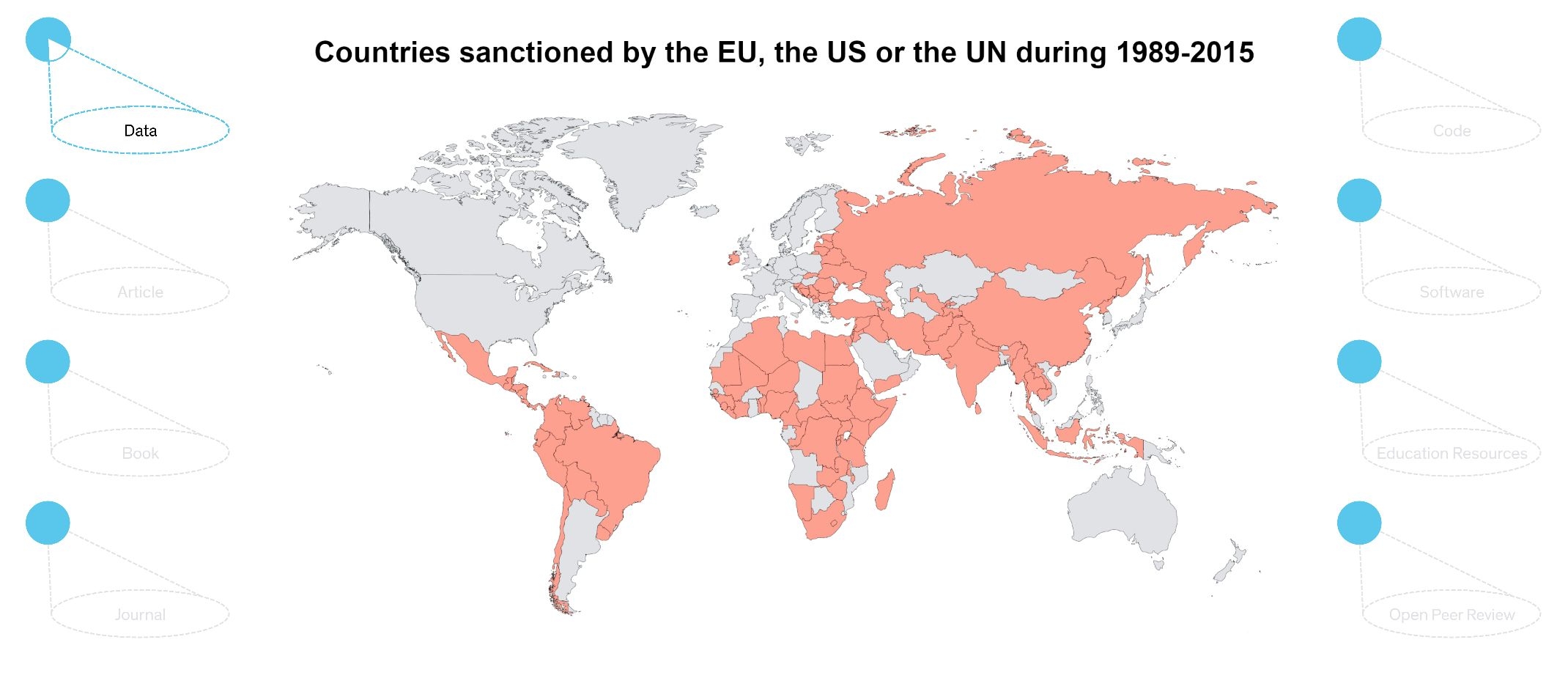 © Created with mapchart.net (CC BY-SA 4.0)
The EUSANCT data set covers sanctions threats and sanctions implemented by the EU, the USA and the United Nations from 1989 to 2015. The authors from the University of Konstanz used earlier data collected on sanctions as a basis and specifically examined the role of the EU, too. With EUSANCT, researchers are able to analyze fundamental questions about the side effects, start and effectiveness of sanctions.
The authors share their data with the research community in two versions: a case-based version lists 325 cases where there were either threats of sanctions or actual sanctions implemented during the period stated above. A dyadic version breaks down how sanctions led to specific outcomes. The data are supplemented by detailed case summaries focusing on individual countries as well as a code book.
The research dataset "
EUSANCT
" (doi: 10.48606/10) is freely available on KonData. It is supplemented by case summaries and a codebook.  
By
Annalena Kampermann

- 27.02.2023